Results per page:12
|
Page 1 of 1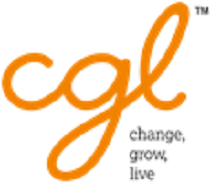 S2S can help you to map out your personal recovery journey. A Recovery worker can complete an assessment with you and refer you directly into the next Induction Group. From here your treatment could include: 
Access to specialist prescribing and medically assisted recovery for opiate misuse.
Harm reduction information and access to needle exchange.
Advice & information about different drugs, how they work and the effects.
Access to mutual aid support with independent groups such as SMART Recovery, Cocaine Anonymous, Narcotics Anonymous and Alcoholics Anonymous.
Opportunities to become a peer mentor or volunteer, and to get involved with the S2S service users forum.
Parent & Families support with the Family Support Link.
Complimentary therapies via Bridge Substance Misuse Programme
Specialist services for Stimulant and hallucinogenic substance misuse (separate non-opiate Induction, 1-2-1 appts, and pod/group sessions.
Pod/group sessions (ie. New into Treatment, Stuck in Treatment, Using on Top, Foundations of Recovery, Health/BBV, Non-English pods).
Peer led activities and key-skills (ie. Breakfast Club, cooking, coffee morning, IT suite).
Referrals to other agencies and support networks to help build 'recovery capital'.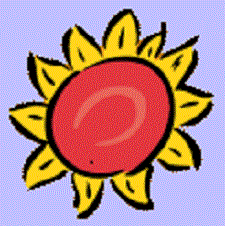 Northamptonshire Sunflower Centre employs qualified Independent Domestic Violence Advisors (IDVA's) who have specialist knowledge and understanding of domestic abuse including the effects it has on individuals, their family, local community and society as a whole.
They are trained in risk management and safety planning and have a wide understanding of the support services both locally and nationally, which can help keep you safe.
Our office is located in Northampton, however, we offer outreach through venues across the County including: Daventry, Brackley Towcester, Corby, Kettering, Wellingborough, Raunds, Rushden and Irthlingborough.

It is preferable that you contact us to arrange an appointment so we can then ensure the Sunflower Centre can dedicate staff time to support you.

STAGES (Support Training Advice Guidance Educational Services Limited) was initially created in August 2013 to fill the gap in after-care for recovering addicts and to help Mental Health patients to find peace and relaxation in their lives. It was also set up to help families of addicts and carers of mental health patients to recover their own lives and help themselves and their loved one on a journey to rescue their lives and give them hope of a brighter more positive future.
Why the community needs us
We offer Mindfulness Meditation Courses, Group Support, holistic therapies in Reiki, Indian Head Massage, Reflexology, Crystal Healing, Art therapy, Facebook and email support and help our clients to access any other local services that we are aware of. It is our aim to help and support people and empower them to help themselves and their families. We also have a huge collection of books relating to addiction, co-dependence and mental health which we share with our service users.
Our impact on the community
Some of our services users have reported gaining new perspectives, alternative coping mechanisms, growing in self-awareness, understanding and the ability to forgive. Gaining inner peace gentle healing and contentment. The alternative therapy treatments on offer have given much needed relaxation and relief from stress related pain. Gained tools needed to deal with panic and anxiety and reported greatly improved quality of sleep. See our main company website testimonial page for information.
Volunteers needed
Mentors to help recovering alcoholics drug addicts via facebook group, email and one to one support. reiki practioners level I or II to help deliver group therapies to sufferers of addiction, mental health and their carers. Fundraising, Driving