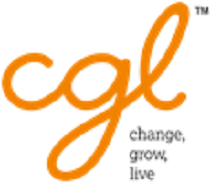 Change, grow, live - Substance 2 Solution
S2S can help you to map out your personal recovery journey. A Recovery worker can complete an assessment with you and refer you directly into the next Induction Group. From here your treatment could include: 
Access to specialist prescribing and medically assisted recovery for opiate misuse.
Harm reduction information and access to needle exchange.
Advice & information about different drugs, how they work and the effects.
Access to mutual aid support with independent groups such as SMART Recovery, Cocaine Anonymous, Narcotics Anonymous and Alcoholics Anonymous.
Opportunities to become a peer mentor or volunteer, and to get involved with the S2S service users forum.
Parent & Families support with the Family Support Link.
Complimentary therapies via Bridge Substance Misuse Programme
Specialist services for Stimulant and hallucinogenic substance misuse (separate non-opiate Induction, 1-2-1 appts, and pod/group sessions.
Pod/group sessions (ie. New into Treatment, Stuck in Treatment, Using on Top, Foundations of Recovery, Health/BBV, Non-English pods).
Peer led activities and key-skills (ie. Breakfast Club, cooking, coffee morning, IT suite).
Referrals to other agencies and support networks to help build 'recovery capital'.