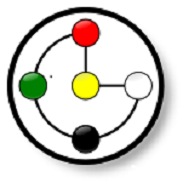 Traditional Chinese Medicine - Professional Care with Professional Standards.
With a system of treatment being used for over three generations, the CT Clinic Team provides excellent and professional care using methods that have been helping people for over a century.
Back Pain, Sciatica
Migraines
Cold and Flu
Sleep Problems
Emotional - Stress, Anger, Depression
Skin Conditions – Eczema, Psoriasis, Dry Skin, Dermatitis
Breathing Conditions – Allergies, Asthma, Hay fever
Women's Health – Irregular and painful periods, PCOS, Infertility
Digestive Conditions – IBS, Constipation
As a full members of the Acupuncture Society we are appropriately insured and honours a strict code of hygiene, ethics, discipline and confidentiality between patient and practitioner.