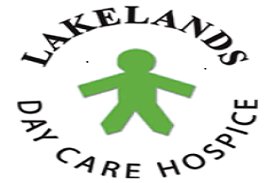 Lakelands "Bereavement Service"
Bereavement Support
Our support is extended to the families and the carers of loved ones who have died. Grieving is a natural response to the loss of someone close to you. The feelings and emotions you experience and the effect they have on you will be unique to you.
Our dedicated trained volunteer bereavement counsellors offer one-to-one counselling to help you explore your feelings and support you in finding your own resources to cope with this grief.
If you want us to help you through this difficult time please contact us at the hospice 01536 747755 (Mon-Fri 9-5pm). You will be contacted by one of our volunteer bereavement counsellors who will arrange an appointment that will suit you both.
There is no charge for this service and your confidential sessions will be held at the hospice in one of our quiet private rooms. Our counsellors are unfortunately unable to make home visits.  
For more on this service please follow the link provided.