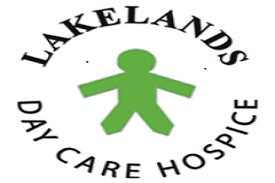 Lakelands "Hospice at Home"
Hospice at Home
Giving choice to patients
Our Hospice at Home Care service aims to provide you with overnight care when you are within the last four weeks of your life. The professional care you would receive from our nurses will enable you to stay at home to maintain the best quality of life and dignity.
This service started in August 2010 and now receives referrals from all five GP surgeries in Corby. Also, any Lakelands patient who has used our Day Services in the earlier stages of their illness, will also be able to have more intensive nursing care at their end of life. The service is available 365 days a year.
All Lakelands Hospice at Home Nursing staff:
Are Registered Nurses with additional training in palliative care.
Work in accordance with the Nursing and Midwifery Council (NMC) guidelines.
Will provide support for you, your carer and family member's throughout our intervention.
Will always respect the personal property of patient's and treat it with due care at all times.
Maintain Lakelands Health and Safety Policies.
Will undertake a risk assessment for every patient and will ensure records are maintained should an accident or incident occur
For a referral form and more information follow the link to the website