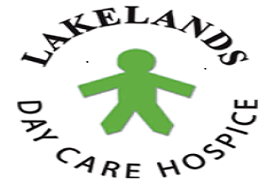 Lakelands "Living with COPD" Programme
Living with COPD
Helping to control your condition
The Living with COPD Programme is a 16-week programme in which you will receive a wide range of information to help support you in living with your condition.
Our aim is to provide support and guidance to you and your carers in order for you to gain a better understanding and control over your heart condition. This will include understanding how the heart functions and the role of the kidneys.
Our objectives
to provide you, your family and carers with education, advice and support in order for you to become more actively involved with the management and monitoring of your condition.
to enhance quality of life for COPD patients by ensuring you receive an individualized patient management plan. This will enable you to play a more active role in the management of your care.
to closely monitor patients to identify potential occurrences of a crisis and act accordingly.
to reduce incidents of unnecessary emergency admissions to hospital and minimizing inappropriate interventions which may impact on your quality of life.
to promote effective communication between all the members of the multidisciplinary team involved in your care pathway.
to develop and improve palliative care services within the community where appropriate.
to implement advanced care planning initiatives including preferred place of care and death.