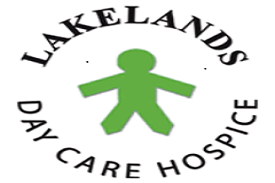 Lakelands "Other Services"
Services
"Living with COPD" programme
"Living with Heart Failure" programme
Support for patients with Neurological conditions such as M.S. and MND
Cancer patients support
Supporting patients with Other Life Limiting Illnesses
Bereavement Service
Hospice at Home (night-time care)
Your guide
If you would like to be referred to our Day Care Hospice or you are the carer or a family member of someone who you would like to refer on their behalf, then please either download our services from the website link or give us a call (01536) 747755 Mon-Fri 9-5pm. We look forward to hearing from you.
If you are looking to be referred to us for the Living with Heart Failure programme, for our Hospice at Home service or our Bereavement Support service then please speak with your GP or District Nurse as you can only be referred to us for these services via a medical professional.
Medical Professionals
If you are a medical professional and you wish to refer a patient to Lakelands Hospice then please either call us on (01536) 747755 Mon-Fri 9-5pm, send a fax on (01536) 747788 or download the appropriate referral form from the link.