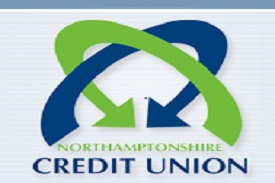 Northamptonshire Credit Union
Northamptonshire Credit Union (NCU) provides a range of affordable financial services, including safe savings, low cost loans and banking facilities. Anyone living, working or studying in Northamptonshire or the Cherwell district of Oxfordshire can access these services. Click the links to the left for more information on the products and services we offer.
A Credit Union is a type of community bank, which is owned and run by its members. NCU is overseen by Directors who are elected each year from the membership at the Annual General Meeting. If you become a Northamptonshire Credit Union member you will be supporting a local and ethical savings and loan scheme that is owned and managed by local people for local people. There are about 400 Credit Unions in Great Britain with over 1 million members.
Like all Credit Unions, Northampton Credit Union is regulated by the Financial Conduct Authority (FCA) and the Prudential Regulation Authority (PRA). As a member, this gives you the peace of mind of knowing that your savings are 100% safe and secure, as they are protected by the Financial Services Compensation Scheme.
• To open an account with the Credit Union, you can visit the website'
• Alternatively, call us on 01536 464024/464214 to request an application pack.
• You can also pick up a pack at your local NCU Service Point at The Corby Cube - opening hours are:
Mondays 10.00am - 12.00pm
Tuesdays 2.00pm - 4.00pm
Wednesdays 10.00am - 12.00pm
Thursdays 2.00pm - 4.00pm
Friday 10.00am - 12.00pm