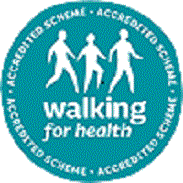 All of our walks are designed to encourage participation in a fun and friendly environment. 
Ranging from a 15 minute walk to walks over 60 minutes in duration, you will have the chance to sample some of Corby's beautiful countryside and iconic landmarks. 
Our volunteer leaders are very welcoming and will provide the necessary support and guidance needed for you to enjoy your experience!
Our Walks
Sundays: Corby Boating Lake and Thoroughsale Woods.  Meet at Corby Boating Lake - Cottingham Road, 11am (1 hour)
Mondays: Corby Boating Lake - Cottingham Road, 9.15am (15-30 minutes in duration)
Mondays: East Carlton Park Walk,  11am (1 hour)
Wednesdays: East Carlton Park - East Carlton, 11am (1 hour)
New Walk: **** FREE****
Commencing: Wednesday 13th June'18 - 1.30 - 2.30
Venue:  West Glebe Park (meet at the pavillion) Aimed at those who want to become more active.  Minimum distance 1.5 miles (shorter walks available if needed).  The route will be across parkland grass and on paths.  Please bring appropriate footwear.  After the walk, tea, coffee and a biscuit will be available at a cost of £1 per person