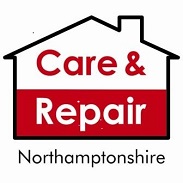 Care and repair Northamptonshire Ltd
We are delighted to announce the launch of a new Home Repairs Service for homeowners living in the Borough of Corby, in conjunction with Corby Borough Council.
The service is free for homeowners of all ages who are on means tested benefits/in receipt of low income £16k or less) (eligibility must be evidenced).  It is also available to clients aged 65+ who are not on low income but have a long term health condition or disability; these clients will receive 50% funding of the cost of works.
The service will offer a comprehensive range of home measures, large and small,  aimed at helping ensure the client has a safe, warm and secure living environment.  Measures will include:-
·         Home repairs, small and large
·         Electrical, plumbing and carpentry works
·         Repairs to doors and windows/replacements
·         Falls prevention and small adaptations
·         Home security improvements and key-safes
·         Home warmth measures
·         Home safety measures including carbon monoxide detectors and smoke alarms
·         Gas safe checks and heating repairs
·         Home safety measures for children with specialist needs
·         Fencing and gating